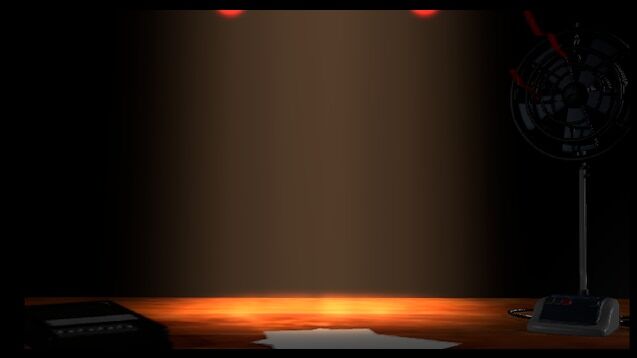 There is no description yet. Add a description.
Appears on these pages

of
I saw you wanted the background picture (on count to 200 thread). Here it is>>>>>

Option 1: The current one made by CitronFire3 Option 2: PuffyMuffins' background Option 3: NP's...

WMAG STOP CHANGING THE WORDMARK AND BACKGROUND BACK PLOX! Anyway vote: 1 - Current Wordmark and...
File history
Click on a date/time to view the file as it appeared at that time.
(Latest |
Earliest
) View (newer 50 |
older 50
) (
20
|
50
|
100
|
250
|
500
)
Date/Time
Thumbnail
Dimensions
User
Comment
current
21:54, August 13, 2016
1,920 × 1,080

(220 KB)

PuffyMuffins (wall | contribs)
16:42, February 15, 2016
1,920 × 1,080

(220 KB)

PuffyMuffins (wall | contribs)
01:41, February 4, 2016
1,920 × 1,265

(167 KB)

PuffyMuffins (wall | contribs)
21:07, January 30, 2016
595 × 446

(137 KB)

PuffyMuffins (wall | contribs)
21:44, December 28, 2015
1,920 × 1,080

(44 KB)

PuffyMuffins (wall | contribs)
21:32, December 28, 2015
1,600 × 1,000

(282 KB)

PuffyMuffins (wall | contribs)
11:52, December 17, 2015
1,920 × 1,080

(128 KB)

PuffyMuffins (wall | contribs)
10:12, December 17, 2015
1,024 × 768

(293 KB)

WinterMagnet (wall | contribs)
01:47, December 16, 2015
1,920 × 1,080

(128 KB)

PuffyMuffins (wall | contribs)
15:13, November 21, 2015
1,900 × 1,069

(227 KB)

PuffyMuffins (wall | contribs)
01:50, October 21, 2015
2,880 × 1,800

(126 KB)

PuffyMuffins (wall | contribs)
19:56, August 22, 2015
1,920 × 1,080

(203 KB)

PuffyMuffins (wall | contribs)
00:44, July 27, 2015
1,900 × 1,069

(300 KB)

PuffyMuffins (wall | contribs)
19:04, July 22, 2015
1,920 × 1,080

(289 KB)

PuffyMuffins (wall | contribs)
03:34, July 13, 2015
640 × 360

(3 KB)

WinterMagnet (wall | contribs)
09:28, July 12, 2015
1,920 × 1,080

(11 KB)

WinterMagnet (wall | contribs)
23:00, June 21, 2015
1,920 × 1,080

(174 KB)

PuffyMuffins (wall | contribs)
20:04, June 21, 2015
1,695 × 795

(289 KB)

WinterMagnet (wall | contribs)
17:03, June 21, 2015
1,920 × 1,080

(174 KB)

PuffyMuffins (wall | contribs)
20:46, May 28, 2015
2,000 × 1,125

(227 KB)

PuffyMuffins (wall | contribs)
14:17, May 23, 2015
2,000 × 1,125

(238 KB)

PuffyMuffins (wall | contribs)
00:19, May 19, 2015
2,000 × 1,125

(248 KB)

PuffyMuffins (wall | contribs)
11:28, May 16, 2015
2,000 × 1,125

(267 KB)

PuffyMuffins (wall | contribs)
20:33, May 2, 2015
2,000 × 1,125

(225 KB)

PuffyMuffins (wall | contribs)
22:06, April 19, 2015
2,000 × 1,125

(160 KB)

PuffyMuffins (wall | contribs)
21:03, April 19, 2015
1,920 × 1,080

(75 KB)

PuffyMuffins (wall | contribs)
01:19, April 14, 2015
1,695 × 795

(289 KB)

PuffyMuffins (wall | contribs)
01:13, April 13, 2015
1,920 × 1,080

(233 KB)

PuffyMuffins (wall | contribs)
01:12, April 13, 2015
2,000 × 1,080

(210 KB)

PuffyMuffins (wall | contribs)
23:18, April 2, 2015
1,458 × 1,002

(171 KB)

PuffyMuffins (wall | contribs)
18:53, April 2, 2015
1,458 × 1,002

(171 KB)

PuffyMuffins (wall | contribs)
19:47, April 1, 2015
1,682 × 946

(293 KB)

PuffyMuffins (wall | contribs)
19:27, April 1, 2015
150 × 134

(193 KB)

Bearjedi (wall | contribs)
09:53, April 1, 2015
378 × 480

(134 KB)

WinterMagnet (wall | contribs)
09:52, April 1, 2015
378 × 480

(134 KB)

WinterMagnet (wall | contribs)
23:05, March 23, 2015
1,682 × 946

(293 KB)

PuffyMuffins (wall | contribs)
01:44, March 23, 2015
1,366 × 768

(288 KB)

Reapeageddon (wall | contribs)
17:19, March 22, 2015
1,682 × 946

(293 KB)

PuffyMuffins (wall | contribs)
13:42, March 22, 2015
1,366 × 768

(290 KB)

PuffyMuffins (wall | contribs)
04:31, March 22, 2015
1,366 × 768

(290 KB)

Reapeageddon (wall | contribs)
02:56, March 21, 2015
1,465 × 824

(288 KB)

PuffyMuffins (wall | contribs)
02:55, March 21, 2015
1,465 × 824

(288 KB)

PuffyMuffins (wall | contribs)
02:21, March 21, 2015
1,420 × 680

(283 KB)

PuffyMuffins (wall | contribs)
16:23, March 15, 2015
1,024 × 666

(183 KB)

PuffyMuffins (wall | contribs)
02:17, March 15, 2015
1,024 × 666

(183 KB)

PuffyMuffins (wall | contribs)
02:16, March 15, 2015
1,024 × 666

(183 KB)

PuffyMuffins (wall | contribs)
02:12, March 15, 2015
1,179 × 587

(233 KB)

PuffyMuffins (wall | contribs)
02:08, March 15, 2015
1,024 × 666

(183 KB)

PuffyMuffins (wall | contribs)
01:40, March 10, 2015
1,695 × 795

(249 KB)

Bearjedi (wall | contribs)
01:39, March 10, 2015
1,695 × 795

(249 KB)

Bearjedi (wall | contribs)
(Latest |
Earliest
) View (newer 50 |
older 50
) (
20
|
50
|
100
|
250
|
500
)
Metadata