Hypno-lotus is a hypnotizing plant. She has a crush on Hypno-shroom and uses her Hypnotizing abilities to her advantage in battle, doing daily activities. And even entertainment!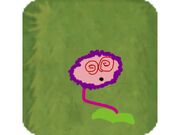 In Battle
She can hypnotize two zombies, and can hypnotize ANY zombie. She also doesn't need a Coffee Bean to stay awake. She summons hypnotized zombies to fight her fellow plants.
Ad blocker interference detected!
Wikia is a free-to-use site that makes money from advertising. We have a modified experience for viewers using ad blockers

Wikia is not accessible if you've made further modifications. Remove the custom ad blocker rule(s) and the page will load as expected.