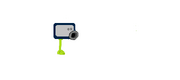 Haiya guys! May I calculate something for you?
                                                             - PeaJay
PeaJay is a cyborg Peashooter with a mind of a supercomputer. He is able to calculate anything in seconds. He also is brave but prays that his glassy face doesn't break. His favorite line is "Haiya!"
PeaJay (PJ)
300px
Him.

Likes:

Being around people, his brothers and calculating things

Dislikes:

Anything that makes his brother's mad

Friends:

Everyone expect...

Enemies:

Zombies

Allies:

His brothers,mostly Pea Pod and Peashooter

Hobbies:

Killing zombies, partying and sniping targets with holo-peas.

Made by:

Dat Plants Who Destroys

Also,

PeaJay needs a better pic.
Note: This is unfinished.
Ad blocker interference detected!
Wikia is a free-to-use site that makes money from advertising. We have a modified experience for viewers using ad blockers

Wikia is not accessible if you've made further modifications. Remove the custom ad blocker rule(s) and the page will load as expected.