Snow Flower is a plant owned by
AFASF
. It pops out snow sun, falls into the ground and when a zombie touches it, they will freeze.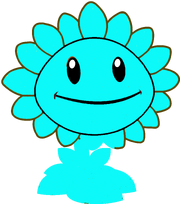 Best Friends
Sunflowers
Snow Chomper
Snow Cactus
Ice Cream Chomper
Snow Homing Thistle
Friends
Other Plants
Enemies
Zombies
Boot-legs
"Pretty much on the same world, aren't you? Or are you from another dimension?"

This character is fanon. He/she does not appear in any official series.
Ad blocker interference detected!
Wikia is a free-to-use site that makes money from advertising. We have a modified experience for viewers using ad blockers

Wikia is not accessible if you've made further modifications. Remove the custom ad blocker rule(s) and the page will load as expected.